Grassland wire mesh machine
The grassland wire mesh machine, also called cattle fence machine. Itcan produce grassland fence which widely used for preserving the environmentalbalance, preventing landslide and used as livestock fence.
Themachine has the featuresof novelty, high degree of automation, operational safety and reliability, easy operation, long life andlow price. All the parts is working coordinately and smoothly.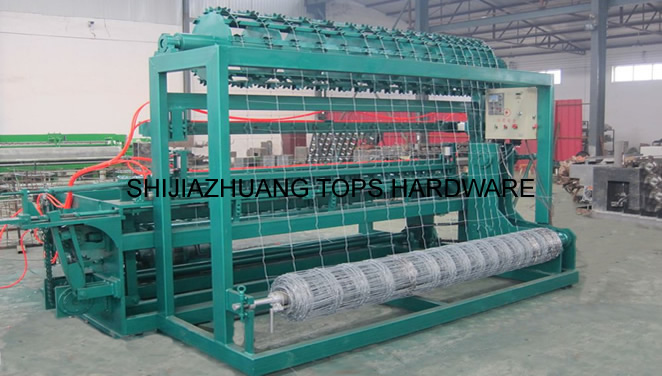 Mesh Width
2000mm
Mesh Length
Max. 100m
Side Wire Diameter
1.8mm - 3.5mm
Warp Wire Diameter
1.8mm - 3.0mm
Weft Wire Diameter
1.8mm - 2.5mm
Warp Wire Mesh Size
Regular size : 89+ 89+ 102+ 114+ 127+ 140+ 152+ 178+ 203+ 203+ 203+ 203+ 229
Others size : 50mm - 200mm
Weft Wire Mesh Size
100mm, 150mm, 200mm, 250mm, 300mm
Motor power
7.5KW
Voltage
380V/50HZ